Thanks guys,
Got back at 21:40, made good time coming back up the road,
today we got the headlining done.
Firstly we had to get the windscreen out..
Me and Aly got it nearly all the way out then this happened!!
I'm blaming him cos it cracked where he was holding it!
Then stripped out the b and c pillar trims, door rubbers and sunroof etc.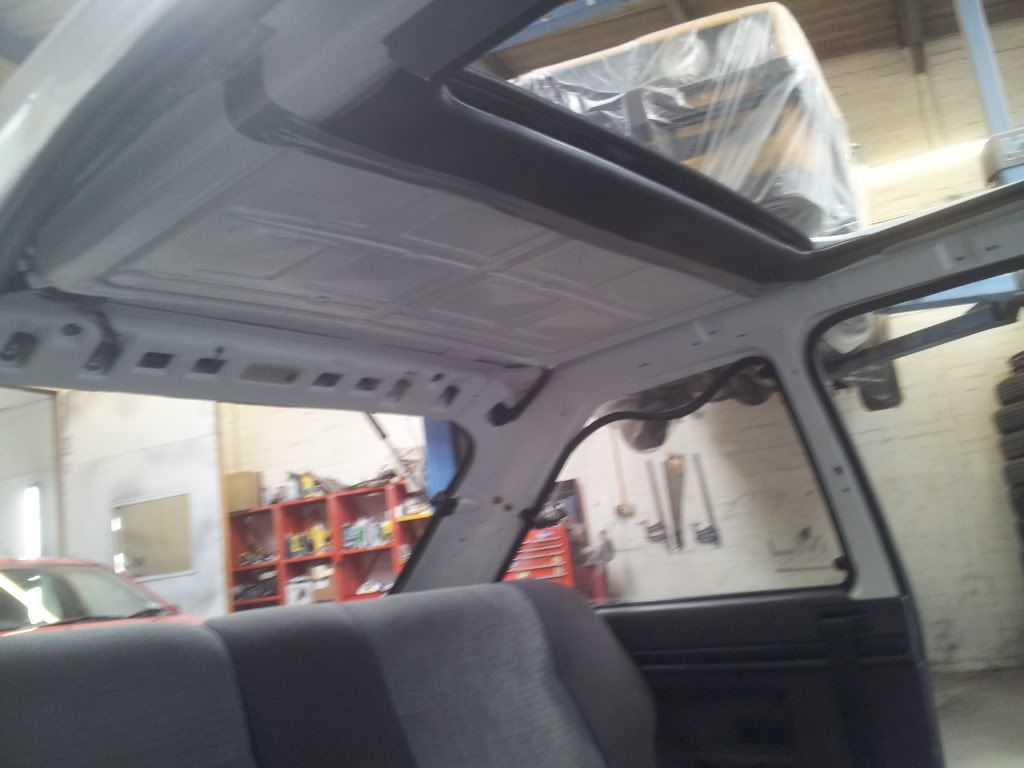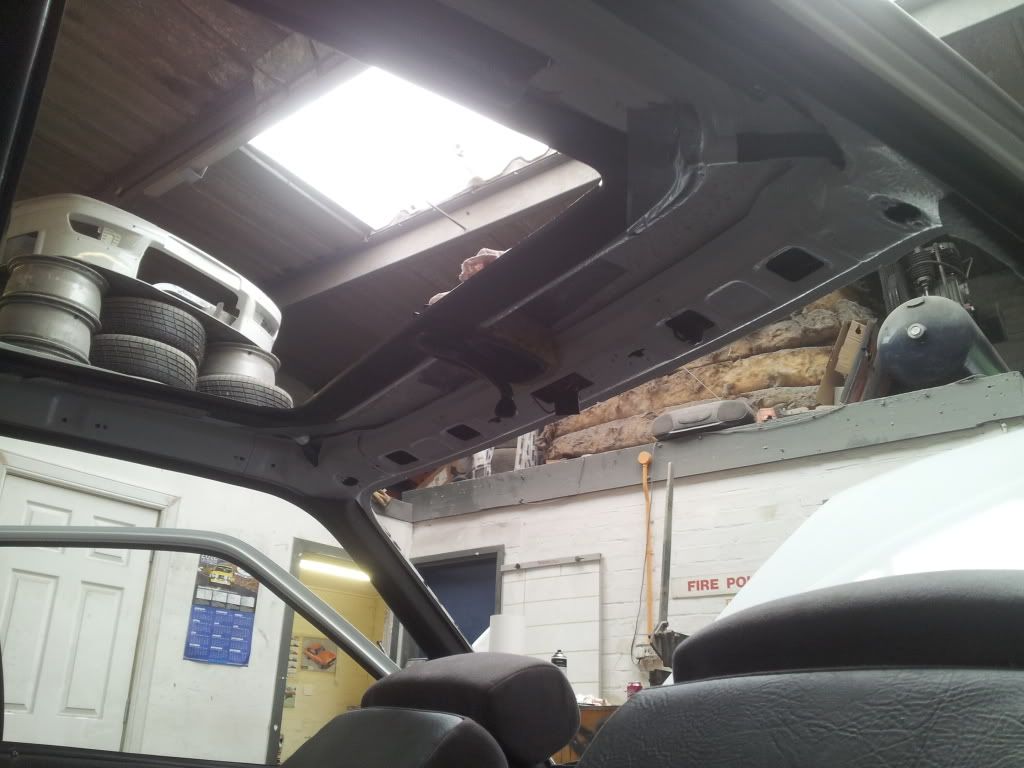 After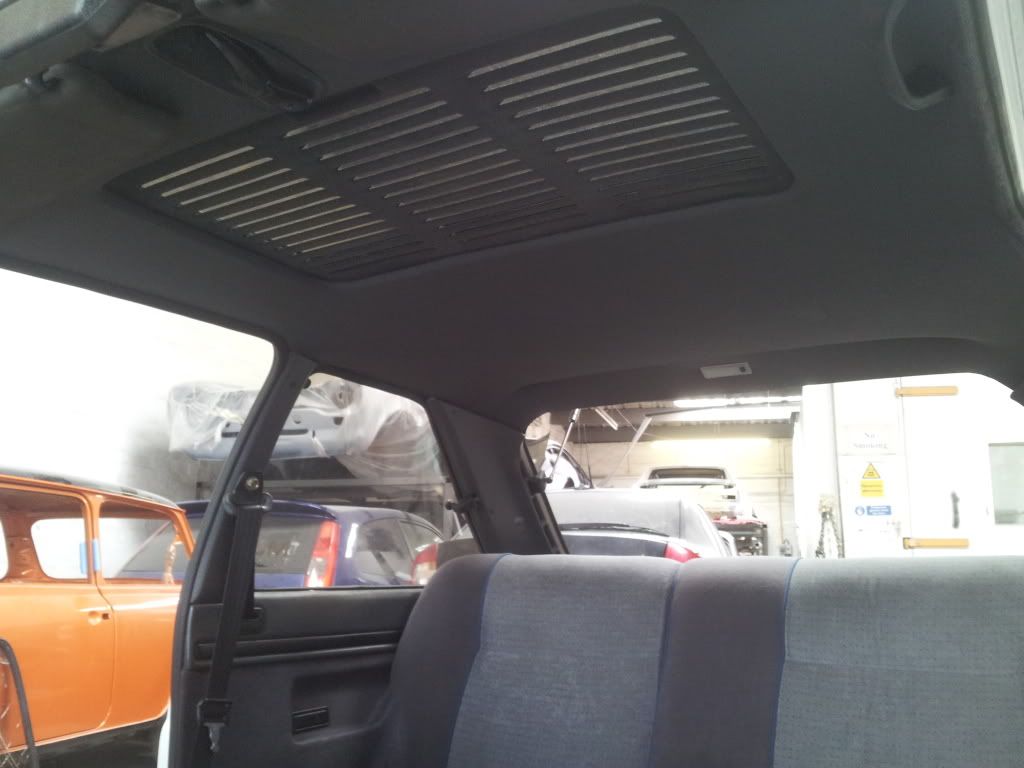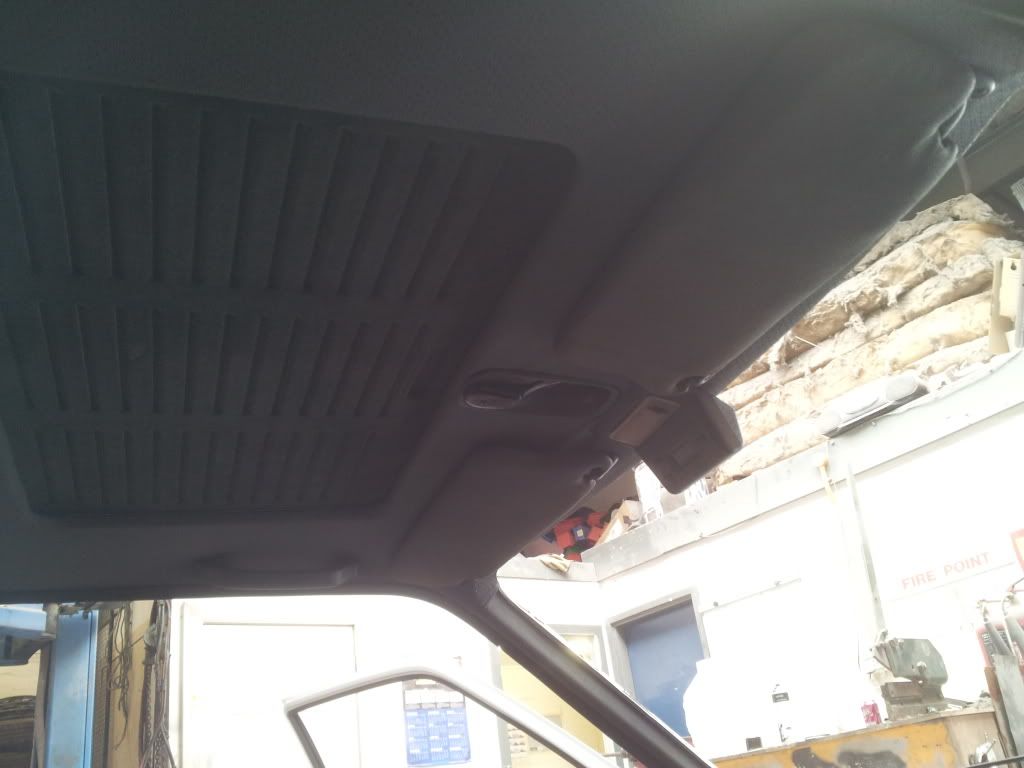 Sorted out the noise that was coming from the drivers front, turned out to be the spring on the caliper, was driving me nuts though. And i made better mounting points for the seat belts but forgot to take a picture.